Yoyogi First Gymnasium


Creation date : Mar.12, 2013
Yoyogi First Gymnasium is big arena. Official name is "Yoyogi National Gymnasium - First Gymnasium". It's called as "Yoyogi Dai-ichi Taiikukan" in Japanese. It's sometimes called as "Yoyogi Stadium" simply.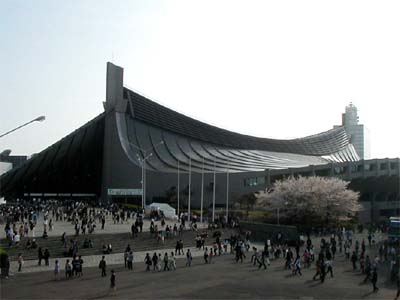 [PR]

Sorry! Explanation of Yoyogi First Gymnasium seating charts is in the make. Please check Official website (Japanese version only), and see below image and Japanese page in this website.
1. Direction
The nearest station to Yoyogi First Gymnasium is JR Harajuku station on JR Yamanote Line or Meiji-jingumae station on Chiyoda Line and Fukutoshin Line (subway). Yoyogi Station is not the nearest station!
You can check railway route in : JR-East Official website and Tokyo subway.
2. Seating charts guide
There are Arena seats (Ground floor) and Stands seats in this venue. There are two sections of Stands, North stand and South stand. And each stand is separeted into 2 floors - First floor (Lower) and Second floor (Upper) -. Usually, facing the stage, North stand is on the right, South stand is on the left.
Below image is full view of Yoyogi First Gymnasium.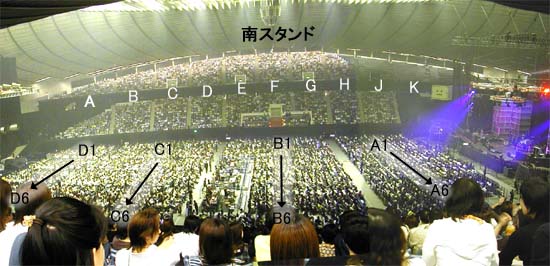 Below is the general layout of seat. You can check your seat in this chart.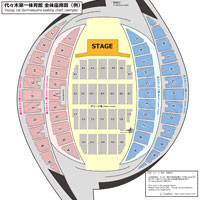 Below images are stage view from stands seat.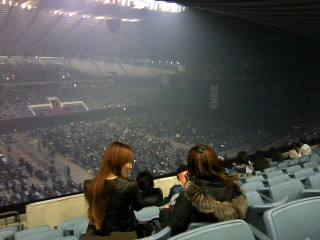 From C block, 2nd floor of North stands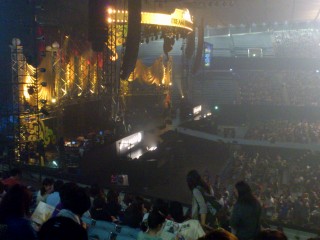 From H block, 1st floor of South stands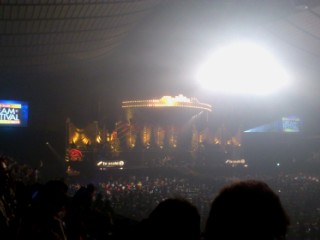 From B block, 1st floor of South stands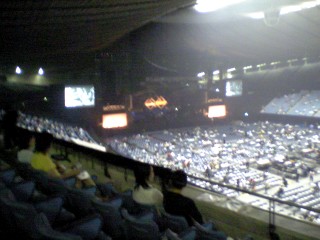 From B block, 2nd floor of South stands
3. Information
[PR]